The Women's World Banking Team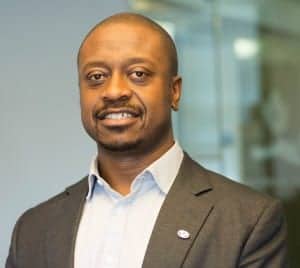 Ade Ashaye is the Regional Head for Africa at Women's World Banking, the global nonprofit devoted to giving more low-income women access to the financial tools and resources they require to achieve security and prosperity. Ade joined the organization in 2018 and leads Women's World Banking's efforts to grow and broaden the Network of financial service providers – incorporating Retails banks, Micro Finance Institutions, Fintechs, Mobile Network Operators and Insurance providers – committed to achieving women's financial inclusion.
Ade was most recently a Country Manager for Visa West Africa, where he was responsible for managing Visa's relationships with key industry stakeholders (including banks, governments, etc.) in Nigeria, Ghana, Sierra Leone, Gambia, and Liberia. He was responsible for the launch of the first Visa credit cards in Nigeria, and their stellar growth rate in the country following his strategic restructuring of Visa's business model. He also previously served as a member of Women's World Banking Africa Advisory Council.
Ade received his engineering degree from the University of Surrey, England.