Careers at a Global Non Profit For Women
Join Us on Our Mission to Economically Empower 100 Million Women by 2027
At Women's World Banking, we turn our exclusive insights into tangible action to influence everything from foreign policy to digital financial solutions, gender-lens investing and workplace leadership. Join our team and help us create HER economy and ensure economic growth and resilience for all.
Why Women's World Banking?
We are a forward-thinking, cross-functional, collaborative team committed to three core principles:
We are curious, bold and creative. We embrace thinking outside of the box and we don't fear failure. We support new ways of thinking but we aren't reckless; we remain committed to strategic decisions.

We take accountability for our actions, good and bad. We support our team members and share solutions instead of problems. We keep an open mind and welcome feedback.
We proactively share information across teams. We trust our colleagues and embrace diverse ways of thinking. We resolve differences directly, with compassion.
We offer benefits and development opportunities for our employees. Discover what to expect when applying for employment with us.
Ways We Support You as an Employee
Development Opportunities
We believe every team member should have the opportunity to grow and thrive in their career, whatever their role. Company-paid professional development opportunities including:
Leadership programs
Upward mobility and mentorship 
Career development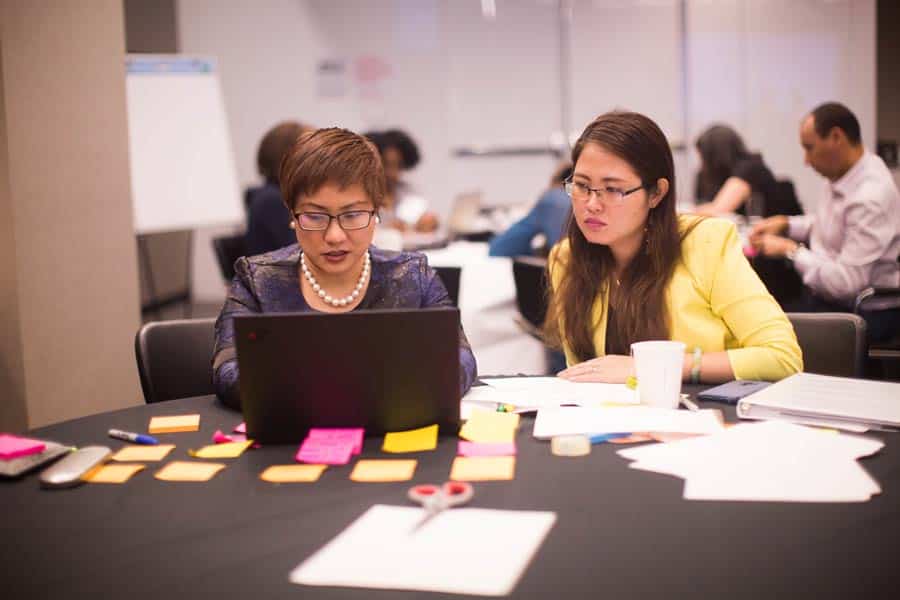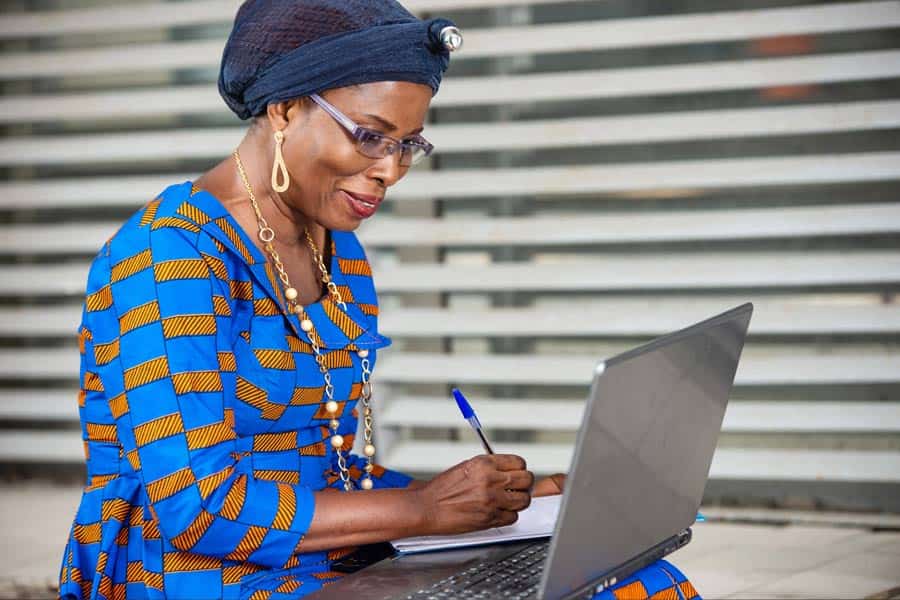 Ways We Support You as an Employee
The well-being of our employees is a top priority at Women's World Banking, and our competitive benefit plans are designed with you in mind. We prioritize personal wellness and encourage time throughout the year to rest and refresh.
Our comprehensive benefit packages include:
Competitive salary and top tier health benefits*
15+ paid time off days in addition to paid sick days and holidays*
Company closes for two paid Mental Health and Rejuvenation Weeks per year (July & December)
401(k) with employer match / pension contributions where applicable*
Flexible work options available, including work from home (outside of fieldwork)
*Packages vary based on region
We review applications, screening for a variety of criteria for each role.
We conduct online and occasionally in-person interviews to get to know each other better.
Finalists will be asked to complete leadership assessments [or psychometric testing]. Depending on the role, finalists may also be asked to complete a technical assessment.
We make an offer to the candidate we feel will be most successful in the role and contribute positively to our culture.