Women's World Banking had an exciting new addition to our team recently. Erin McDonald, Ph.D. has joined us in a newly created role as Director of the Research, Monitoring and Evaluation. The creation of Erin's position signifies the great importance of research in Women's World Banking's work and our dedication to continue to develop our understanding of the world's un- and underbanked women to better serve them. I recently sat down with Erin to get the inside scoop and learn the roots of her passion for research.
Erin, welcome! We are excited to have you on board. Let's start at the beginning. What about Women's World Banking appealed to you?
I wanted to join Women's World Banking because of the synergy that exists between the institutions that are doing this financial inclusion work and Women's World Banking. Also the potential to be a partner to affect change for women was so thoughtfully articulated to me [by other staff members]. As a researcher, I was excited about looking at what implications Women's World Banking's work has not only for women but also for organizations. I want to really expand our understanding of how financial inclusion has implications for women in the broader sense of their life. I wanted to bring my skillset and passion for thinking about answering questions in a big picture way to help to contribute to the Women's World Banking mission.
Now that you are officially Women's World Banking's new Director of Research, Monitoring and Evaluation, what is one thing that you are most excited to implement here?
[youtube https://youtu.be/lftpBE4jXjI&align=right&h=169&w=300 ]I would love to go deeper into the world that we are already looking at to really look at the implications and outcomes of Women's World Banking's work. And then I'd like to go much broader and understand what that connective tissue is in terms of what the implications of financial inclusion are for: women's health, for their safety, for their development of communities, for civic engagement, for business growth, for multigenerational effects. I think all of these things together really demonstrate how we are looking at things. Actually building strong communities where women and families are well-resourced gives them long term solutions. It's about thinking about the space of community and creating solutions in a way that resonates for women.
You are very passionate about research. What was the defining moment of your career that solidified this passion?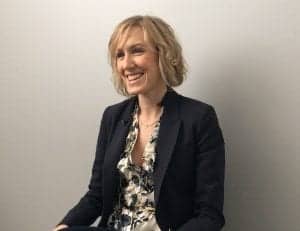 I was naturally drawn to research in school and actually wanted to be a physician. But as I worked through medical school I realized that I couldn't make change at the level of the patient in the way I wanted to affect change. And so I shifted my thinking to research where I felt I could really embrace change.
But the defining moment of my career came when I was in graduate school and I had the opportunity to be an Albert Schweitzer Fellow. Albert Schweitzer was a doctor in Germany who worked across Africa and a lot of developing countries way back in the early part of the twentieth century. He really shaped the value of advocacy and action and how to help communities elevate their opportunities for themselves. As a fellow, I had the honor of developing many different programs with homeless women, with homeless youth, with many different behaviorally challenged youth, with kids in foster care. I worked across DC, Baltimore and Virginia and engaged those individuals in a series called "Voices of Change" which was a photo voice project. The goal of the project was to give these individuals a voice by using cameras to capture their experiences of challenge or empowerment and articulating what that looks like in their lives.
There was one story that always stands out to me and it was so simple. It was a picture of a house, a little white house on a hill and it has a kind of green sloping lawn in the front.  It was taken by a twelve-year-old girl who was in the program; she was homeless. Her statement at the bottom of the photograph read, "my home one day." And it was so powerful to me. A lot of young people and women that I worked with really shaped how I thought about being able to take action in innovative ways to tell stories and use data to think about how to help them change the narrative for themselves.
This interview has been edited and condensed for clarity.