Women's Digital
Financial Inclusion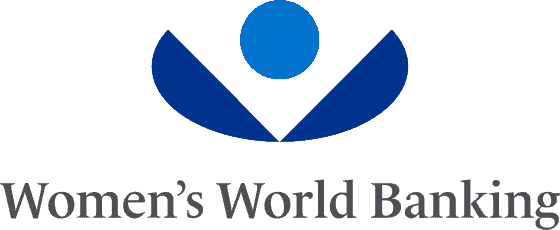 An Open Letter: 

Digital Financial Capability is Critical to Unlocking the Power of Women's Financial Inclusion, But We Must All Do Our Part
When a woman is financially included, she has access to responsible financial and technological tools in her own name, engages with financial services in a way that meets her needs, and has opportunities to build resilience and grow her business. She passes on the benefits to her community through employment in her business, her children are more likely to stay in school, and she saves money to weather future economic shocks.
A critical enabler of financial inclusion is building digital financial capability (DFC), which gives women the knowledge to make informed choices and the skills to effectively use digital tools, and builds her trust in digital financial products and services. Improved digital financial capability can also motivate and enable the safe and beneficial use of financial services.
The Women's Digital Financial Inclusion (WDFI) Advocacy Hub, an entity that unifies local, regional, and global stakeholders with the common objective of accelerating progress in women's digital financial inclusion, believes that women's capability to effectively use responsible digital financial services to achieve their financial goals is a stepping stone on the path to women having economic power.
In addition to affording women economic power, greater digital financial capability fosters increased customer engagement and instills more trust in the formal financial sector. The evidence from account activation solutions demonstrates that when DFC is embedded in digital financial services, customers are more engaged with those services. At Dutch-Bangla Bank Limited (DBBL) in Bangladesh, the solution increased the percentage of women customers doing a transaction independently by 76%. At Bank Rakyat Indonesia (BRI) in Indonesia, average balances grew by 17x for beneficiaries who received the solution. This ultimately results in improved financial returns for financial services providers, creates new opportunities to serve an expanded and diversified range of customers, and enables governments and civil society organizations to achieve their financial inclusion objectives.
The WDFI Advocacy Hub is committed to supporting women's digital financial capability through our vast network of members – but we cannot do this work alone. We need the collective help of governments, financial services providers (FSPs), and civil society organizations (CSOs) to pave the way for greater access to and usage of digital financial services.
Today, the WDFI Advocacy Hub is calling on these three groups to take the following important actions and catalyze building digital financial capability among women in the Global South.
Connect digital financial capability with national digital financial inclusion efforts: Governments can couple the rollout of critical digital public infrastructure (DPI) efforts, such as interoperable payments systems, digital identification, and data management, with DFC support programs to improve levels of financial inclusion and economic power. This builds women's trust in and ability to use DPI. Government entities should prioritize DFC in the implementation of national financial inclusion and digital strategies, and embed DFC into social protection and other usage-linked educational initiatives.
Partner with stakeholders and consult with women to understand critical "inflection points" at which consumers most need digital financial capability skills: Government should redirect resources spent on generic classroom-based financial literacy training programs towards partnering with stakeholders (such as women's rights organizations, consumer organizations, and organizations of people with disabilities) delivering DFC interventions in an accessible way that are timed to coincide with a specific need for and active use of financial services.

Ensure appropriate FSP accountability mechanisms: This includes setting industry expectations and guildelines, in consultation with FSPs, to include DFC as part of product development and delivery to promote value propositions and customer protection for all consumers, regardless of ability. Government must monitor adherence to such guidelines, and ensure use of gender-disaggregated data to inform interventions aimed at achieving equality of access and usage of digital financial services.
Financial Services Providers
Design for Digital Financial Capability: We are calling on FSPs to design responsibly and integrate financial capability-building elements into their digital financial solutions to enhance women customers' understanding, confidence, and abilities. Such integrated approaches go beyond traditional financial literacy approaches to encourage the active use of products to meet customer goals. We have seen that when DFC is integrated, there are higher transaction volumes and frequency, as well as greater cross-sell of additional products and services.

Provide gender-sensitive onboarding opportunities: Because of the range of customer learning preferences, FSPs should leverage a variety of distribution channels to accommodate various segments of women, including those traditionally more reliant on established networks, which can help lower barriers to internalizing the DFC messages and translating them into action. FSPs should also consider intersections with gender, such as ability, ethnicity, religion, and immigration status. Different customers learn in different ways.

Set targets and track progress, using gender-disaggregated data: In market contexts with robust financial literacy goals, strong monitoring, evaluation, and learning can contribute to national and industry-level objectives. Progress should include active use of digital financial services as well as ensuring customers are protected.
Civil Society Organizations
Prioritize and facilitate DFC training for women: We are calling on CSOs to leverage trusted local community and peer networks to deliver training to women, in partnership with FSPs and men, to bring awareness to the value that skills can bring to women's lives. As part of this, they must educate women on their rights to hold FSPs and governments accountable. In addition, CSOs should leverage digital channels where women are likely to engage in order to scale the delivery of content. Special care should be taken to ensure that the content and delivery of the trainings are accessible and meet women where they are.

Elevate client voices and perspectives: CSOs should build partnerships with the government and private sector to share the voice of the client and communicate the digital and financial challenges and needs of women. In addition, they can serve as valuable delivery channels for government and financial services providers to reach women and support DFC-building.

Identify and/or establish a diversity of women role models in the community: These role models can help increase trust, assist in onboarding, and highlight use cases to drive active usage of formal financial services. Through these role models, CSOs can advocate on behalf of women from diverse communities and with different abilities to increase awareness of and commitment to accessibility and inclusion.
Working together, we can act to pave the way for digital financial capability. When women can use digital financial services, it uplifts families and entire communities. As more and more of the world embraces digital finance and DPI as the future, we must make sure that women are not left behind but rather build trust in and benefit from the opportunities they provide.
Carta abierta: La capacidad financiera digital es clave para liberar el poder de la inclusión financiera de las mujeres, pero todos tenemos que poner de nuestra parte
Cuando una mujer está financieramente integrada, tiene acceso a herramientas financieras y tecnológicas responsables en su propio nombre, utiliza los servicios financieros de un modo que satisface sus necesidades y tiene la oportunidad de aumentar su resiliencia y desarrollar su negocio. Beneficia a su comunidad creando puestos de trabajo en su negocio, sus hijos tienen más probabilidades de permanecer en la escuela y ahorra dinero para futuras crisis económicas.
Un motor clave de la inclusión financiera es la capacidad financiera digital (CFD), que proporciona a las mujeres los conocimientos necesarios para tomar decisiones informadas y las habilidades para utilizar las herramientas digitales de manera eficaz, y fomenta su confianza en los productos y servicios financieros digitales. La mejora de la capacidad financiera digital también puede motivar y permitir un uso seguro y beneficioso de los servicios financieros.
El Women's Digital Financial Inclusion (WDFI) Advocacy Hub, una entidad que reúne a partes interesadas locales, regionales y mundiales con el objetivo común de acelerar el progreso en la inclusión financiera digital de las mujeres, cree que la capacidad de las mujeres para utilizar eficazmente servicios financieros digitales responsables para alcanzar sus objetivos financieros es un peldaño en el camino hacia el empoderamiento económico de las mujeres.
Además de empoderar económicamente a las mujeres, una mayor capacidad financiera digital fomenta el compromiso de los clientes e infunde una mayor confianza en el sector financiero formal. La experiencia con las soluciones de activación de cuentas demuestra que cuando la capacidad financiera digital se integra en los servicios financieros digitales, los clientes se comprometen más con esos servicios. En el DBBL de Bangladesh, la solución ha aumentado en un 76% el porcentaje de mujeres que realizan una transacción de forma independiente. En el BRI de Indonesia, los saldos medios se han multiplicado por 17 entre los beneficiarios que han recibido la solución. En última instancia, esto se traduce en un mejor rendimiento financiero para los proveedores de servicios financieros, crea nuevas oportunidades para atender a una gama más amplia y diversa de clientes y permite a los gobiernos y a las organizaciones de la sociedad civil alcanzar sus objetivos de inclusión financiera.
El WDFI Advocacy Hub se ha comprometido a apoyar la capacidad financiera digital de las mujeres a través de su amplia red de miembros, pero no podemos hacer este trabajo solos. Necesitamos la ayuda colectiva de gobiernos, proveedores de servicios financieros y organizaciones de la sociedad civil para allanar el camino hacia un mayor acceso y uso de los servicios financieros digitales.
Hoy, el WDFI Advocacy Hub pide a estos tres grupos que den los siguientes pasos importantes y catalicen el empoderamiento financiero digital entre las mujeres del Sur.
Gobiernos
Vincular la capacidad financiera digital a los esfuerzos nacionales de inclusión financiera digital. Los gobiernos pueden combinar el despliegue de infraestructuras públicas digitales (IPD) críticas, como sistemas de pago interoperables, identificación digital y gestión de datos, con programas de apoyo a la capacidad financiera digital para mejorar los niveles de inclusión financiera y empoderamiento económico. Esto fomenta la confianza de las mujeres en la IPD y su capacidad para utilizarla. Las entidades gubernamentales deben dar prioridad a la CFD en la aplicación de las estrategias nacionales de inclusión financiera y digital, e integrar la CFD en la protección social y otras iniciativas de educación sobre el uso.
Establecer alianzas con las partes interesadas y consultar a las mujeres para comprender los "puntos de inflexión" críticos en los que los consumidores más necesitan competencias financieras digitales. Los gobiernos deberían reorientar los recursos de los programas genéricos de educación financiera en las aulas hacia asociaciones con las partes interesadas (como organizaciones de derechos de la mujer, organizaciones de consumidores y organizaciones de discapacitados) para ofrecer intervenciones de capacidad financiera digital de una forma accesible que coincida con una necesidad específica y un uso activo de los servicios financieros.
Establecer mecanismos adecuados de rendición de cuentas para los PSF. Esto incluye el establecimiento de expectativas y directrices del sector, en consulta con los PSF, para incluir la CFD como parte del desarrollo y la entrega de productos con el fin de promover propuestas de valor y la protección del cliente para todos los consumidores, independientemente de su capacidad. El gobierno debe supervisar el cumplimiento de estas directrices y garantizar el uso de datos desglosados por género para informar las intervenciones para lograr la igualdad de acceso y uso de los servicios financieros digitales.
Proveedores de servicios financieros
Diseñar para la capacidad financiera digital. Estos enfoques integrados van más allá de los planteamientos tradicionales de educación financiera para fomentar el uso activo de los productos con el fin de alcanzar los objetivos de los clientes. Hemos comprobado que, cuando se integra la CFD, aumentan el volumen y la frecuencia de las transacciones, así como la venta cruzada de productos y servicios adicionales.
Ofrecer oportunidades de integración con perspectiva de género. Dada la variedad de preferencias de aprendizaje de las clientas, los PSF deben explotar una variedad de canales de entrega para satisfacer las necesidades de los distintos segmentos de mujeres, incluidas las que tradicionalmente dependen más de las redes establecidas, lo que puede ayudar a reducir las barreras para interiorizar los mensajes del CPD y traducirlos en acciones. Los proveedores de servicios financieros también deben tener en cuenta las intersecciones con el género, como la capacidad, la etnia, la religión y el estatus migratorio. No todos los clientes aprenden de la misma manera.
Fijar objetivos y supervisar los progresos, utilizando datos desglosados por sexo. En contextos de mercado con objetivos sólidos de alfabetización financiera, un seguimiento, una evaluación y un aprendizaje sólidos pueden contribuir a los objetivos nacionales y sectoriales. El progreso debe incluir el uso activo de los servicios financieros digitales y la protección del cliente.
Organizaciones de la sociedad civil (OSC)
Dar prioridad a la formación sobre capacidad financiera digital para mujeres y facilitarla. Hacemos un llamamiento a las OSC para que, en colaboración con los PSF y los hombres, utilicen las redes locales comunitarias y de pares para impartir formación a las mujeres, con el fin de concienciarlas sobre el valor que la capacidad financiera digital puede aportar a sus vidas. Para ello, deben informar a las mujeres de su derecho a exigir responsabilidades a los proveedores de servicios financieros y a los gobiernos. Además, las OSC deben explotar los canales digitales en los que las mujeres suelen participar con el objetivo de ampliar la difusión de contenidos. Debe prestarse especial atención a garantizar que el contenido y la impartición de la formación sean accesibles y satisfagan las necesidades de las mujeres allí donde se encuentren.
Hacer oír la voz y el punto de vista de los clientes. Las OSC deben asociarse con el gobierno y el sector privado para llevar la voz del cliente y comunicar los retos y necesidades digitales y financieras de las mujeres. Además, pueden servir como valiosos canales de distribución para que el gobierno y los proveedores de servicios financieros lleguen a las mujeres y apoyen la creación de CFD.
Identificar y/o establecer una diversidad de modelos femeninos dentro de la comunidad. Estos modelos pueden ayudar a generar confianza, apoyar la inclusión y poner de relieve casos prácticos para fomentar el uso activo de los servicios financieros formales. A través de estos modelos, las OSC pueden abogar en nombre de las mujeres de diversas comunidades y con diferentes capacidades, para aumentar la concienciación y el compromiso con la accesibilidad y la inclusión.
Trabajando juntos, podemos allanar el camino hacia la capacidad financiera digital. Cuando las mujeres pueden utilizar los servicios financieros digitales, las familias y comunidades enteras salen ganando. A medida que aumenta el número de países que ven en las finanzas digitales y la IPD el futuro, debemos asegurarnos de que las mujeres no se queden atrás, sino que confíen en las oportunidades que ofrecen y se beneficien de ellas.
Lettre ouverte:
La capacité financière numérique est essentielle pour libérer le pouvoir de l'inclusion financière des femmes, mais nous devons tous apporter notre contribution
Lorsqu'une femme est intégrée financièrement, elle a accès à des outils financiers et technologiques responsables en son nom propre, elle utilise les services financiers d'une manière qui répond à ses besoins et elle a la possibilité de renforcer sa résilience et de développer son entreprise. Elle en fait profiter sa communauté en créant des emplois dans son entreprise, ses enfants ont plus de chances de rester à l'école et elle économise de l'argent pour faire face à de futurs chocs économiques.
Un facteur essentiel de l'inclusion financière est le renforcement des capacités financières numériques (CFN), qui donne aux femmes les connaissances nécessaires pour faire des choix éclairés et les compétences pour utiliser efficacement les outils numériques et qui renforce leur confiance dans les produits et services financiers numériques. Une meilleure capacité financière numérique peut également motiver et permettre une utilisation sûre et bénéfique des services financiers.
Le Women's Digital Financial Inclusion (WDFI) Advocacy Hub, une entité qui fédère les parties prenantes locales, régionales et mondiales avec l'objectif commun d'accélérer les progrès en matière d'inclusion financière numérique des femmes, estime que la capacité des femmes à utiliser efficacement des services financiers numériques responsables pour atteindre leurs objectifs financiers est un tremplin sur la voie de l'accession des femmes au pouvoir économique.
En plus de donner aux femmes un pouvoir économique, une plus grande capacité financière numérique favorise l'engagement des clients et instille une plus grande confiance dans le secteur financier formel. L'expérience des solutions d'activation de compte montre que lorsque la capacité financière numérique est intégrée dans les services financiers numériques, les clients s'engagent davantage dans ces services. Chez DBBL au Bangladesh, la solution a permis d'augmenter de 76 % le pourcentage de femmes effectuant une transaction de manière indépendante. Chez BRI en Indonésie, les soldes moyens ont été multipliés par 17 pour les bénéficiaires qui ont reçu la solution. En fin de compte, cela se traduit par une amélioration du rendement financier pour les prestataires de services financiers, crée de nouvelles possibilités de servir une gamme élargie et diversifiée de clients et permet aux gouvernements et aux organisations de la société civile d'atteindre leurs objectifs en matière d'inclusion financière.
Le WDFI Advocacy Hub s'est engagé à soutenir la capacité financière numérique des femmes par le biais de son vaste réseau de membres — mais nous ne pouvons pas faire ce travail seuls. Nous avons besoin de l'aide collective des gouvernements, des prestataires de services financiers (PSF) et des organisations de la société civile (OSC) pour ouvrir la voie à un meilleur accès et à une plus grande utilisation des services financiers numériques.
Aujourd'hui, le WDFI Advocacy Hub demande à ces trois groupes de prendre les mesures importantes suivantes et de catalyser le renforcement des capacités financières numériques parmi les femmes du Sud.
Gouvernements
Relier la capacité financière numérique aux efforts nationaux d'inclusion financière numérique. Les gouvernements peuvent coupler le déploiement d'infrastructures publiques numériques (IPN) essentielles, telles que les systèmes de paiement interopérables, l'identification numérique et la gestion des données, avec des programmes de soutien à la capacité financière numérique afin d'améliorer les niveaux d'inclusion financière et de pouvoir économique. Cela permet de renforcer la confiance des femmes dans l'IPN et leur capacité à l'utiliser. Les entités gouvernementales devraient donner la priorité au DFC dans la mise en œuvre des stratégies nationales d'inclusion financière et numérique, et intégrer le DFC dans la protection sociale et d'autres initiatives éducatives liées à l'utilisation.
Établir des partenariats avec les parties prenantes et consulter les femmes pour comprendre les « points d'inflexion » critiques auxquels les consommateurs ont le plus besoin de compétences en matière de finances numériques. Les gouvernements devraient réorienter les ressources consacrées aux programmes génériques de formation à la culture financière en classe vers des partenariats avec les parties prenantes (telles que les organisations de défense des droits des femmes, les organisations de consommateurs et les organisations de personnes handicapées) afin de proposer des interventions en matière de capacité financière numérique d'une manière accessible qui coïncident avec un besoin spécifique de services financiers et une utilisation active de ces services.
Mettre en place des mécanismes appropriés de responsabilisation des PSF. Il s'agit notamment de définir les attentes et les lignes directrices du secteur, en consultation avec les PSF, afin d'inclure la CFN dans le cadre du développement et de la fourniture de produits pour promouvoir des propositions de valeur et la protection des clients pour tous les consommateurs, indépendamment de leurs capacités. Le gouvernement doit contrôler le respect de ces lignes directrices et garantir l'utilisation de données ventilées par sexe pour informer les interventions visant à atteindre l'égalité d'accès et d'utilisation des services financiers numériques.
Prestataires de services financiers
Conception pour la capacité financière numérique. Ces approches intégrées vont au delà des approches traditionnelles d'éducation financière pour encourager l'utilisation active des produits afin d'atteindre les objectifs des clients. Nous avons constaté que lorsque la CFN est intégrée, les volumes et la fréquence des transactions augmentent, de même que la vente croisée de produits et de services supplémentaires.
Offrir des possibilités d'intégration sensibles au genre. En raison de l'éventail des préférences d'apprentissage des clients, les PSF devraient exploiter une variété de canaux de distribution pour répondre aux besoins de divers segments de femmes, y compris celles qui sont traditionnellement plus dépendantes des réseaux établis, ce qui peut contribuer à réduire les obstacles à l'intériorisation des messages du CPF et à leur traduction en actions. Les PSF devraient également prendre en compte les intersections avec le genre, telles que les capacités, l'ethnicité, la religion et le statut d'immigrant. Les clients n'apprennent pas tous de la même manière.
Fixer des objectifs et suivre les progrès, en utilisant des données ventilées par sexe. Dans les contextes de marché avec des objectifs solides en matière de littératie financière, un suivi, une évaluation et un apprentissage solides peuvent contribuer aux objectifs nationaux et sectoriels. Les progrès devraient inclure l'utilisation active des services financiers numériques ainsi que la protection des clients.
Organisations de la société civile (OSC)
Donner la priorité à la formation sur la capacité financière numérique pour les femmes et la faciliter. Nous demandons aux OSC de s'appuyer sur la communauté locale et les réseaux de pairs pour dispenser des formations aux femmes, en partenariat avec les PSF et les hommes, afin de sensibiliser à la valeur que la capacité financière numérique peut apporter à la vie des femmes. Dans ce cadre, elles doivent informer les femmes de leur droit à demander des comptes aux PSF et aux gouvernements. En outre, les OSC doivent exploiter les canaux numériques où les femmes sont susceptibles de s'engager dans le but d'élargir la diffusion du contenu. Il convient de veiller tout particulièrement à ce que le contenu et le déroulement des formations soient accessibles et répondent aux besoins des femmes là où elles se trouvent.
Faire entendre la voix et le point de vue des clients. Les OSC devraient établir des partenariats avec le gouvernement et le secteur privé pour faire entendre la voix du client et communiquer sur les défis et les besoins numériques et financiers des femmes. En outre, elles peuvent servir de canaux de distribution précieux pour le gouvernement et les prestataires de services financiers afin d'atteindre les femmes et de soutenir la création de CFN.
Identifier et / ou établir une diversité de femmes modèles au sein de la communauté. Ces modèles peuvent contribuer à accroître la confiance, aider à l'intégration et mettre en évidence les cas d'utilisation pour encourager l'utilisation active des services financiers formels. Grâce à ces modèles, les OSC peuvent défendre les intérêts de femmes issues de diverses communautés et dotées de capacités différentes, afin d'accroître la sensibilisation et l'engagement en faveur de l'accessibilité et de l'inclusion.
En travaillant ensemble, nous pouvons ouvrir la voie à la capacité financière numérique. Lorsque les femmes peuvent utiliser des services financiers numériques, cela permet d'améliorer la situation des familles et des communautés entières. Alors qu'un nombre croissant de pays considèrent la finance numérique et l'IAP comme l'avenir, nous devons veiller à ce que les femmes ne soient pas laissées de côté, mais au contraire qu'elles aient confiance dans les possibilités qu'elles offrent et qu'elles en tirent profit.
Surat Terbuka: Kemampuan Menggunakan Layanan Keuangan Digital adalah Kunci Membuka Potensi Inklusi Keuangan Perempuan, Namun Kita Semua Harus Melakukan Peran Masing Masing
Ketika seorang perempuan disebut terinklusi secara finansial, dia memiliki akses kepada layanan dan produk keuangan dan teknologi yang bertanggung jawab atas namanya sendiri, dapat menggunakan layanan keuangan sesuai dengan kebutuhannya, serta memiliki peluang untuk membangun ketahanan dan mengembangkan bisnisnya. Ia dapat memberikan kontribusi kepada komunitasnya melalui pembukaan lapangan pekerjaan, anaknya mempunyai kesempatan untuk tetap bersekolah, dan dapat menabung untuk menghadapi guncangan ekonomi di masa depan.
Salah satu pendukung utama dari inklusi keuangan adalah membangun kemampuan keuangan digital (digital financial capability/DFC), yang memberikan pengetahuan kepada perempuan agar dapat mencari pilihan berdasarkan informasi dan keterampilan dalam menggunakan layanan digital secara efektif, dan juga membangun kepercayaannya terhadap produk dan layanan keuangan digital. Peningkatan kemampuan keuangan digital juga dapat memotivasi dan memungkinkan penggunaan layanan keuangan yang aman dan bermanfaat.
Koalisi Inklusi Keuangan Digital Perempyan (Koalisi IKDP) adalah sebuah wadah yang menyatukan berbagai pihak di tingkat lokal, regional, dan global untuk mencapai tujuan bersama. Kami meyakini bahwa kemampuan perempuan dalam memanfaatkan layanan keuangan digital yang bertanggung jawab demi mencapai tujuan keuangan mereka merupakan langkah penting dalam perjalanan perempuan menuju pemberdayaan ekonomi.
Selain memberikan kekuatan ekonomi kepada perempuan, peningkatan kemampuan keuangan digital yang lebih besar juga mendorong peningkatan jumlah pelanggan yang lebih tinggi dan menanamkan kepercayaan dalam sektor keuangan formal. Laporan dari program pembukaan rekening bank menunjukkan bahwa ketika upaya peningkatan kapasitas keuangan digital juga diikutsertakan dalam penyelenggaraan layanan keuangan digital, pelanggan cenderung lebih aktif menggunakan layanan keuangan tersebut. Di DBBL Bangladesh, solusi ini meningkatkan persentase pelanggan perempuan yang melakukan transaksi secara independen sebesar 76%. Di BRI Indonesia, saldo nasabah yang mendapatkan DLC rata-rata tumbuh 17 kali lipat. Hal ini pada akhirnya menghasilkan pengembalian keuangan yang lebih baik bagi penyedia layanan keuangan, menciptakan peluang baru untuk melayani basis pelanggan yang lebih luas dan beragam, serta membantu pemerintah dan organisasi masyarakat sipil untuk mencapai tujuan inklusi keuangan.
Koalisi IKDP berkomitmen untuk mendukung peningkatan kemampuan keuangan digital perempuan melalui jaringan anggota koalisi yang luas – namun kami menyadari bahwa tugas ini tidak dapat dijalankan sendiri-sendiri. Kami memerlukan bantuan kolektif dari pemerintah, penyedia layanan keuangan (FSP), dan organisasi masyarakat sipil (CSO) untuk membuka jalan bagi akses yang lebih besar dan penggunaan layanan keuangan digital.
Hari ini, Koalisi IKDP mengajak semua pihak untuk melakukan aksi bersama untuk mempercepat peningkatan kemampuan keuangan digital bagi perempuan.
Pemerintah
Menghubungkan kemampuan keuangan digital dengan upaya inklusi keuangan digital nasional: Pemerintah dapat mengaitkan pembangunan infrastruktur publik digital krusial (digital public infrastructure/DPI), seperti sistem pembayaran terintegrasi, identifikasi digital, dan pengelolaan data, dengan program peningkatan kemampuan keuangan digital untuk meningkatkan tingkat inklusi keuangan dan penguatan ekonomi. Hal tersebut dapat membangun kepercayaan perempuan dalam menggunakan DPI. Pemerintah seharusnya memberikan prioritas pada upaya peningkatan kemampuan keuangan digital dalam implementasi strategi keuangan dan strategi digital nasional, serta menyematkan kemampuan keuangan digital dalam program perlindungan sosial dan inisiatif pendidikan lain yang terkait dengan penggunaan layanan keuangan digital.
Bermitra dengan para pihak yang berwenang dan menjaring masukan dari kelompok perempuan untuk memahami "titik-titik perubahan" kritis di mana konsumen paling membutuhkan keterampilan kemampuan keuangan digital: Pemerintah dapat mengalihkan sumber daya yang digunakan untuk program pelatihan literasi keuangan berbasis kelas yang bersifat umum, kepada program kemitraan dengan pemangku kepentingan lain (seperti organisasi hak perempuan, organisasi konsumen, dan organisasi masyarakat penyandang disabilitas) dalam memberikan pelatihan peningkatan kemampuan keuangan digital dengan cara yang mudah diakses yang disesuaikan dengan kebutuhan spesifik dan penggunaan aktif layanan keuangan.
Memastikan mekanisme akuntabilitas penyedia layanan keuangan yang tepat: Hal ini termasuk menetapkan pedoman bagi industri keuangan, dengan berkonsultasi dengan penyedia layanan keuangan, untuk memasukkan komponen peningkatan kemampuan keuangan digital sebagai bagian dari pengembangan produk dalam rangka memberikan manfaat dan perlindungan bagi semua konsumen, tanpa memandang kemampuan. Pemerintah perlu memantau kepatuhan terhadap pedoman tersebut, dan memastikan penggunaan data yang terpilah menurut jenis kelamin untuk agar dapat merumuskan kebijakan dalam mencapai kesetaraan akses dan penggunaan layanan keuangan digital.
Penyedia Layanan Keuangan
Desain untuk Kemampuan Keuangan Digital: Kami mengajak Penyedia Layanan Keuangan (PLK) untuk mendesain dan mengintegrasikan unsur-unsur pembangunan kemampuan keuangan ke dalam produk dan layanan keuangan digital untuk meningkatkan pemahaman, kepercayaan, dan kemampuan pelanggan perempuan. Pendekatan terpadu seperti ini lebih efektif dari pada pendekatan literasi keuangan tradisional untuk mendorong penggunaan produk dan layanan yang lebih aktif dalam mencapai tujuan pelanggan. Kami mencatat bahwa ketika aspek peningkatan kemampuan keuangan digital terintegrasi ke dalam produk dan layanan keuangan, volume dan frekuensi transaksi menjadi lebih tinggi, serta peningkatan penjualan silang produk dan layanan juga meningkat.
Menyediakan program onboarding dengan pendekatan yang sensitif gender: Mengingat adanya beragam kebutuhan pembelajaran oleh pelanggan, penyedia layanan keuangan sebaiknya memanfaatkan berbagai saluran distribusi untuk memenuhi berbagai segmen perempuan, termasuk mereka yang lebih memilih menggunakan jaringan yang sudah ada, yang dapat membantu mengurangi hambatan dalam peningkatan kemampuan keuangan digital dan menerjemahkannya menjadi tindakan nyata. Penyedia layanan keuangan juga sebaiknya mempertimbangkan berbagai aspek yang mempengaruhi kesenjangan gender, seperti kemampuan, etnisitas, agama, dan status imigrasi. Pelanggan yang berbeda belajar dengan cara yang berbeda.
Menetapkan target dan mengukur pencapaian, dengan menggunakan data terpillah: Dalam menodorong peningkatan literasi keuangan yang cepat, monitoring dan evaluasi, serta pembelajaran yang baik dapat berkontribusi pada pencapaian target pembangunan nasional dan industri. Pencapaian pembangunan juga perlu mencakup tingkat penggunaan aktif layanan keuangan digital serta memastikan pelanggan terlindungi.
Organisasi Masyarakat Sipil
Menempatkan dan memfasilitasi pelatihan peningkatan kemampuan keuangan digital bagi perempuan: Kami mengajak Organisasi Masyarakat Sipil (OMS) untuk memanfaatkan jaringan dan komunitas lokal yang terpercaya untuk melaksanakan pelatihan kepada perempuan, bekerja sama dengan Penyedia Layanan Keuangan dan kelompok laki-laki, untuk meningkatkan kesadaran tentang pentingnya kemampuan keuangan digital bagi kehidupan perempuan. Sebagai bagian dari hal ini, mereka harus memberi keterampilan kepada perempuan mengenai hak-hak mereka untuk meminta pertanggungjawaban penyedia layanan keuangan dan pemerintah. Selain itu, Organisasi Masyarakat Sipil sebaiknya memanfaatkan berbagai platform digital yang banyak digunakan perempuan untuk memperluas upaya penyampaian pesan. Perhatian khusus harus diberikan untuk memastikan bahwa konten dan penyampaian pelatihan dapat diakses dan sesuai dengan kebutuhan perempuan.
Mengangkat suara dan perspektif masyarakat: Organisasi Masyarakat Sipil sebaiknya membangun kemitraan dengan pemerintah dan sektor swasta untuk menyuarakan aspirasi masyarakat dan mengkomunikasikan berbagai tantangan dan kebutuhan digital dan keuangan perempuan. Selain itu, mereka dapat berperan mitra bagi pemerintah dan penyedia layanan keuangan untuk menjangkau perempuan dan mendukung upaya peningkatan kemampuan keuangan digital.
Mengidentifikasi dan/atau memperkuat pemimpin perempuan di komunitas: Para pemimpin perempuan ini dapat membantu meningkatkan kepercayaan, membantu dalam proses on-boarding, dan memberi contoh penggunaan untuk mendorong penggunaan aktif layanan keuangan formal. Melalui pemimpin perempuan ini, Organisasi Masyarakat Sipil dapat mendukung perempuan dari berbagai komunitas dan dengan kemampuan yang berbeda untuk meningkatkan kesadaran dan komitmen terhadap aksesibilitas dan inklusi.
Dengan bekerja sama, kita dapat saling bersinergi untuk membuka jalan untuk terciptanya kemampuan keuangan digital. Ketika perempuan dapat menggunakan layanan keuangan digital, hal ini akan meningkatkan taraf hidup keluarga dan masyarakat. Saat dunia semakin merangkul keuangan digital dan infrastruktur publik digital ke depan, kita harus memastikan bahwa perempuan tidak tertinggal, namun justru membangun kepercayaan dan mendapatkan manfaat dari peluang yang disediakan.
ግልፅ ደብዳቤ፤ 
የሴቶችን በፋይናንስ ውስጥ የመካተት ኃይልን ተግባራዊ በማድረግ የዲጂታል ፋይናንስ አቅም ወሳኝ ነው፤ ሆኖም ሁላችንም የድርሻችንን መወጣት ይኖርብናል፡፡ 
አንዲት ሴት በፋይናንስ ውስጥ ስትካተት በራሷ ስም ያሉ ኃላፊነት ያለባቸው የፋይናንስና የቴክኖሎጂ መሳሪያዎች ይኖሯታል፣ ፍላጎቶቿን በሚያሟላ መልኩ የፋይናንስ አገልግሎቶች ተጠቃሚ ትሆናለች፣ የመቋቋም ችሎታን ለመገንባትና ሥራዋን ለማሳደግ ዕድሎች ይኖሯታል፡፡: በሥራዋ በምትካሂዳቸው ቅጥሮች ጥቅሞቹን ወደህበረተሰቡ ታስተላልፋለች፣ ልጆቿም በትምህርት ገበታ ይቆያሉ፣ የወደፊት የኤኮኖሚ ችግሮችን ለመቋቋም ገንዘብ ትቆጥባለች፡፡ 
ሴቶች በመረጃ ላይ የተደገፉ ምርጫዎችን እንዲያደርጉና የዲጂታል መሳሪያዎችን በውጤታማነት እንዲጠቀሙ የሚያስችላቸውና በዲጂታል ፋይናንስ ምርቶችና አገልግሎቶች ላይ የሚኖራቸውን እምነት የሚገነባ ዕውቀት የሚሰጣቸው የፋይናንስ አካታችነት ዋነኛው አስቻይ የዲጂታል ፋይናንስ አቅምን መገንባት ነው፡፡ የተሻሻለ የዲጂታል ፋይናንስ አቅም የፋይናስ አገልግሎቶችን በአስተማማኝነትና በውጤታማነት ለመጠቀም ያነሳሳል፣ ያስችላልም፡፡ 
የአካባቢ፣ የቀጠናና የዓለም አቀፍ ባለድርሻ አካላት በሴቶች ዲጂታል ፋይናንስ አካትችነት ሂደት በማፋጠን የጋራ ዓላማ ሥር እንደሚያሰባስብ አካል የሴቶች ዲጂታል ፋይናንስ አካታችነት ተሟጋች ማዕከል ሴቶች የፋይናንስ ግቦቻቸውን ለማሳካት ኃላፊነት ያለባቸው ዲጀታል የፋይናንስ አገልግሎቶችን በውጤታማነት የመጠቀም ችሎታቸው ሴቶች ኤኮኖሚያዊ ኃይል እንዲኖራቸው በሚደረገው ጉዞ መረማመጃ ነው፡፡ 
ሴቶች የኤኮኖሚ ኃይል እንዲኖራቸው ከማስቻል ባለፈ የዲጂታል ፋይናንስ አቅም የተሻሻለ የደንበኛ ተሳትፎ ያበረታታል፣ በመደበኛ የፋይናንስ ዘርፍ ላይ ያለውን እምነትም ያጎለብታል፡፡ ከሂሳብ እንቅስቃሴ መፍትሄዎች የተገኘው መረጃ እንደሚያሳየው በዲጂታል ፋይናንስ አገልግሎቶች ውስጥ የዲጂታል ፋይናንስ አቅም ሲቀናጅ ደንበኞች ይበልጡኑ በአገልግሎቶቹ ይሳተፋሉ፡፡ በባንግላዴሽ DBBL መፍትሄው ራሳቸውን ችለው በገንዘብ ዝውውር የሚጠቀሙ ደንበኞችን ቁጥር በ 76% አሳድጎታል፡፡ በኢንዶኔዥያ BRI መፍትሄውን በተቀበሉ ተጠቃሚዎች አማካይ ተቀማጭ በ17 እጥፍ አድጓል፡፡ ይህ የፋይናንስ አገልግሎት አቅራቢዎችን የፋይናንስ ጥቅም ውሎ አደር ያሳድገዋል፣ ቁጥራቸው የበዛና ዘርፈ ብዙ ደንበኞችን ያገለግላል አዳዲስ ዕድሎችን ይፈጥራል፣ መንግሥታትና የሲቪል ማህበረብ ድርጀቶችም የፋይናንስ አካትችነት ግቦቻቸውን እንዲያሳኩ ያስችላቸዋል፡፡ 
የሴቶች ዲጂታል ፋይናንስ አካትችነት ተሟጋች ማዕከል በሰፊ የግንኙነት መረቦቻችን የሴቶችን ዲጂታል ፋይናንስ አቅም ለመደገፍ ቁርጠኞች ነን–ሆኖም ይህንን ሥራ ብቻችንን ልንሠራው አንችልም፡፡ ለዲጂታል ፋይናንስ አገልግሎቶችን ይበልጥ ተደራሽነትና ተጠቃሚነት የመንግሥታትን፣ የፋይናንስ አገልግሎት አቅራቢዎችንና የሲቪል ማህበረሰብ ድርጀቶችን የጋራ እገዛ አንፈልጋለን፡፡ 
ዛሬ የሴቶች ዲጂታል ፋይናንስ አካታችነት ተሟጋች ማዕከል እነኚህን ሦስት ቡድነኖoች ተከታዮቹን አሰፈላጊ እርምጃዎችን እንዲወስኖና በዓለማችን ደቡባዊ ክፍል ያሉ ሴቶችን የዲጂታል ፋይናንስ አቅም ግንባታን እንዲያበረታቱ ጥሪያችንን እናስታላልፋለን፡፡
1 
መንግሥታት 
የዲጀታል ፋይናንስ አቅምን ከብሄራዊ ዲጂታል ፋይናንስ አካታችነት ጥረቶች ጋር ማስተሳሰር፤ የፋይናንስ አካታችነትንና የኤኮኖሚ አቅም ደረጃን ለማሻሻል መንግሥታት ወሳኝ ዲጂታል መሠረተ ልማት ጥረቶችን ከመስተጋብር የክፍያ ስርአቶች፣ የዲጂታል መለያ ስርአትና የዳታ አስተዳደር ከዲጂታል ፋይናንስ አቅም የድጋፍ ፕሮግራሞች ጋር በጋራ ማካሄድ፡፡ ይህ ሴቶች በዲጂታል ክፍያ ስረርአት ያላቸውን እምነትና አጠቃቀማቸውንም…ያጎለብታል፡፡ መንግሥታዊ አካላት በብሄራዊ የፋይናንስ አካታችነትና ዲጂታል ስትራቴጂዎችን ትግበራ የዲጂታል ፋይናንስ አቅምን በማህበራዊ ጥበቃና ሌሎች ከአጠቃቀም ጋር የተሳሰሩ ትምህርታዊ ተግባራት ውስጥ ማካተቱ ቅደሚያ ሊሰጡ ይገባል፡፡ 

ከባለድርሻ አካለት ጋር አጋርነት መፍጠርና ወሳኝ የሆኑ ደንበኞች ይበልጡኑ የዲጂታል ፋይናንስ አቅም ችሎታዎች  የሚስፈልጓቸውን የቃላት አረባብ ነጥቦች ለመረዳት ከሴቶች ጋር መመካከር፤ መንግሥታት በክፍል ውስጥ የተመሰረቱ አጠቃላይ የፋይናንስ ግንዛቤ ስልጠናዎች ወጪ የሚሆኑ ግብአቶችን ለባለድርሻ አካላት (የሴቶች መብቶች ድርጀቶች፣ የሸማቾች ማህበራትና የአካል ጉዳተኞች ማህበራት የመሳሰሉት) ጋር በጋራ ወደመሥራት አዙሮ የተለዩ የፋይናንስ አገልግሎቶችን ከመጠቀም ፍላጎት ጋር እንዲገጣጠሙ በሚያስችል መንገድ የዲጂታል ፋይናንስ አገልግሎቶች ማቅረብ፡፡ 

ተገቢ የ FSP ተጠያቂነት ስርአቶችን መተግበር፤ ይህ ከ FSPs ጋር በመመካከር የዲጂታል ፋይናንስ አቅምን እንደ ምርት እድገትና አቅርቦት ለማካተት የኢንዱስትሪውን ተጠባቂ ውጤቶችና መመሪያዎችን ያካትታል፤ የዲጂታል ፋይናንስ አቅምን ዋጋ ያላቸው  ሃሳቦች ለማራመድና ችሎታቸውን ሳያከትት ለሁሉም ደንበኞች የደንበኖች ጥበቃ ለማድረግ መንግሥታት እነኚህ መመሪያዎች መተግበራቸውን ክትትል ማድረግና በዲጂታል ፋይናንስ አገልግሎቶች ተደራሽነትና አጠቃቀምን እኩልነትን ለማሰፈን ያለሙ ተግባራት በጾታ የተለየ ዳታ ጥቅም ላይ መዋሉን ማረጋገጥ አለባቸው፡፡ 
የፋይናንስ አገልግሎቶች አቅራቢዎች 
የዲጂታል ፋይናንስ አቅም ንድፍ፡ FSPs ንድፋቸውን በኃላፊነት መንፈስ አንዲያወጡና የሴቶች ደንበኞችን ግንዛቤ፣ በራስ መተማመመንና ችሎታዎቻቸውን ለማጎልበት የፋይናንስ አቅም ግንባታን በዲጂታል ፋይናንስ መፍትሄዎቻቸው ውስጥ እንዲያቀናጁ ጥሪያችንን እናስተላልፋለን፡፡ እንዲህ አይነት የተቀናጁ አቀራረቦች የደንበኞችን ግቦች ለማሳካት የምርቶችን አጠቃቀም በማበረታታት ከተለመደው የፋይናንስ ግንዛቤ አቀራረቦች አልፈው ይሄዳሉ፡፡ የዲጂታል ፋይናንስ አቅም ሲቀናጅ የገንዘብ ልውውጥ መጠንና ድግምግሞሽ እንደሚያድግና የተጨማሪ ምርቶችና አገልግሎቶች ተሸጋሪ ሽያጭ እንደሚያድግ አይተናል፡፡ 

ጾታን ያማከሉ የተሳትፎ ዕድሎች ማቅረብ፤ በደንበኞች የማመር ፍላጎቶች ስፋት የተነሳ FSPs ከተለያዩ ክፍሎች የሚመጡ ሴቶችን ለማስተናገድ የዲጂታል ፋይናንስ አቅም መልእክቶችን ውስጣዊ ለማድረግ ያሉ መሰናክሎችን ቀንሰው ወደተግባር እንዲለወጡ ሊረዱ የሚችሉ በተለምዶ ይብልጡ አስተማማኝ የሆኑ የግንኙነት መረቦችን ጨምሮ የተለያዩ የስርጭት
2 
ዘዴዎችን መጠቀም አለበት፡፡ በተጨማሪ FSPs አንደ ችሎታ፣ ዘር፣ ሃይማኖትና ፍለሰትን የመሳሰሉ ከጾታ ጋር የሚገናኙ ነጥቦችን ከግንዛቤ ማስገባት አለባቸው፡፡ የተለያዩ ደንበኞች የሚማሩት በተለያዩ መንገዶች ነው፡፡ 
በጾታ የተለዩ መረጃዎችን በመጠቀም ግቦችን ማስቀመጥና እርምጃዎችን መከታተል፤ በገበያ አውድ ጠንካራ የፋይናንስ ግንዛቤ ግቦች፣ ጠንካራ ክትትል፣ ግምገማና መማማር ለብሄራዊና የኢንዱስትሪ ደረጃ ግቦች አስተዋጽኦ ሊያደርግ ይችላል፡፡ እርምጃ ማለት የዲጂታል ፋይናንስ አገልግሎቶች ተግባራዊ አጠቃቀምን እንዲሁም ደንበኞች ጥበቃ እንዲደረግላቸው ማረጋገጥን ማካተት አለበት፡፡ 
የሲቪል ማህበረሰብ ድርጅቶች 
ለሴቶች የዲጂታል ፋይናንስ አቅም ስልጠና መስጠትን ቅድሚያ መስጠት፤ የሲቪል ማህበረሰብ ድርጅቶች ከFSPs እና ከወንዶች ጋር በመተባባር የዲጂታል ፋይናንስ አቅም በሴቶች ሕይወት ስለሚፈጥረው ከፍተኛ ዋጋ ግንዛቤ ለማስጨበጥ አስተማማኝ የማህበረሰብና የአቻ ትስስሮችን እንዲጠቀሙ ጥሪ እናቀርባለን፡፡ ከዚህ ጋር በማያያዝም ሴቶችን FSPs እና መንግሥታትን ተጠያቂ የማድረግ መብታቸውን ሊያስተምሯቸው ይገባል፡፡ በተጨማሪ የሲቪል ማሀበረሰብ ድርጅቶች ይዘትን ማደረስን ከፍ ለማድረግ ሴቶች ሊሳተፉባቸው የሚችሉ ዲጂታል መገናኛዎችን መጠቀም ይኖርባቸዋል፡፡ የስልጠናዎቹ ይዘትና አቅርቦት ተደራሽ መሆናቸውንና ሴቶቹ ባሉባቸው ቦታዎች እንደሚያገኟቸው ለማረጋገጥ ልዩ ትኩረት መሰጠት ይኖርበታል፡፡  

የደንበኞችን ድምፆችና አመለካከቶች ከፍ ማድረግ፤ የሲቪል ማህበረሰብ ድርጅቶች የደንበኛውን ደምፅ ለማሰማትና የሴቶችን የዲጂታል የፋይንስ ተግዳሮቶች ለማሳወቅ ከመንግሥትና ከግሉ ዘርፍ ጋር አጋርነት መፍጠር አለባቸው፡፡ በተጨማሪም መንግሥታትና የፋይናንስ አገልግሎቶች አቅራቢዎች ሴቶች ዘንድ ደርሰው የዲጂታል ፋይናንስ አቅምን ለመገንባት እንደ ጠቃሚ አገናኞች ሊያገለግሉ ይችላሉ፡፡ 

በማህበረሰብ ውስጥ ተምሳሌቶች የሚሆኑ ከተለያዩ ክፍሎች የተገኙ ሴቶችን መለየት እና/ወይም ማደራጀት፤ እነኚህ ተምሳሌቶች እምነትን ለማዳበር፣ ተሳትፎን ለማበረታተት፣ እንዲሁም መደበኛ የፋይናንስ አገልግሎቶችን ለመጠቀም ተጨባጭ ጉዳዮችን ያጎላሉ፡፡ በእነኚህ ተምሳሌቶች በኩል የሲቪል ማህበረሰብ ድርጅቶች ከተለያዩ ማህረሰቦች በተውጣጡና የተለያዩ ችሎታዎች ባሏቸው ሴቶች ስም ግንዛቤዎችን ለማጎልበትና ለተደራሽነትና ለአካታቻነት ይሟገታሉ፡፡ 
በጋራ በመሥራት ለዲጂታል የፋይናንስ አቅም መንገዱን ልንጠርግ እንችላለን፡፡ ሴቶች የዲጂታል የፋይናንስ አገልግሎቶችን ሲጠቀሙ ቤተሰቦችንና ሙሉ ማህበረሰቦችን ከፍ ያደርጋል፡፡ የዲጂታል ፋይናንስና የዲጂታል ክፍያ ስርአቶችን እንደ ወደፊት ስርአቶች የሚቀበለው የዓለም ክፍል እያደገ ሲሄድ ሴቶች ወደኋላ እንዳይቀሩ በማረጋገጥ በሚፈጥሯቸው ዕድሎች እምነትን መገነባት ተጠቃሚ መሆን ይችላሉ፡፡
3