By Ade Ashaye, Regional Head for Africa, Women's World Banking
If you ever find yourself in Lagos, particularly Marina, you'll encounter a bustling financial hub. Picture a towering 30-story marble tower, which serves as the headquarters for one of the largest banks in Africa. Right next door is an open market, 2 blocks down you'll find another building, a golden glass one, housing another major bank. This is the heart of Nigeria's financial system.
Yet, amid this financial prowess, there exists a paradox. Ime, a market trader pictured on the left, managed to send all six of her children to school and grow her business thanks to a savings solution developed in partnership with a retail bank in Nigeria. However, many market traders like Ime didn't perceive these banks as viable solutions. The banks seemed distant and inaccessible, rendering these potential clients invisible. Additionally in Africa, despite having the highest proportion of women entrepreneurs globally, a staggering $42 billion credit gap persists for these entrepreneurs.
As the world leaders assembled in New York for UNGA78 to discuss the midpoint of the Sustainable Development Goals, I had the privilege of sharing insights on women's financial inclusion in Africa with key stakeholders and the pivotal role of local presence in achieving scale and high impact. The conversation built on our successful localization efforts in India, where the Visa Foundation played a vital role in supporting Women's World Banking (WWB). You can read our shared report, "Designing Philanthropic Partnership for Scale and Impact" here.
In Africa, 530 million women are un-or underbanked (World Bank, 2022). There are many facing various socioeconomic barriers. At WWB, we prioritize the low-income woman customer's story. The primary issue for African women and financial services is trust; many believe that banks were never meant for them. Our dedicated local team of ten is on a mission to change this perception and strengthen women's security, dignity and prosperity with financial services bolstered by inclusive policies.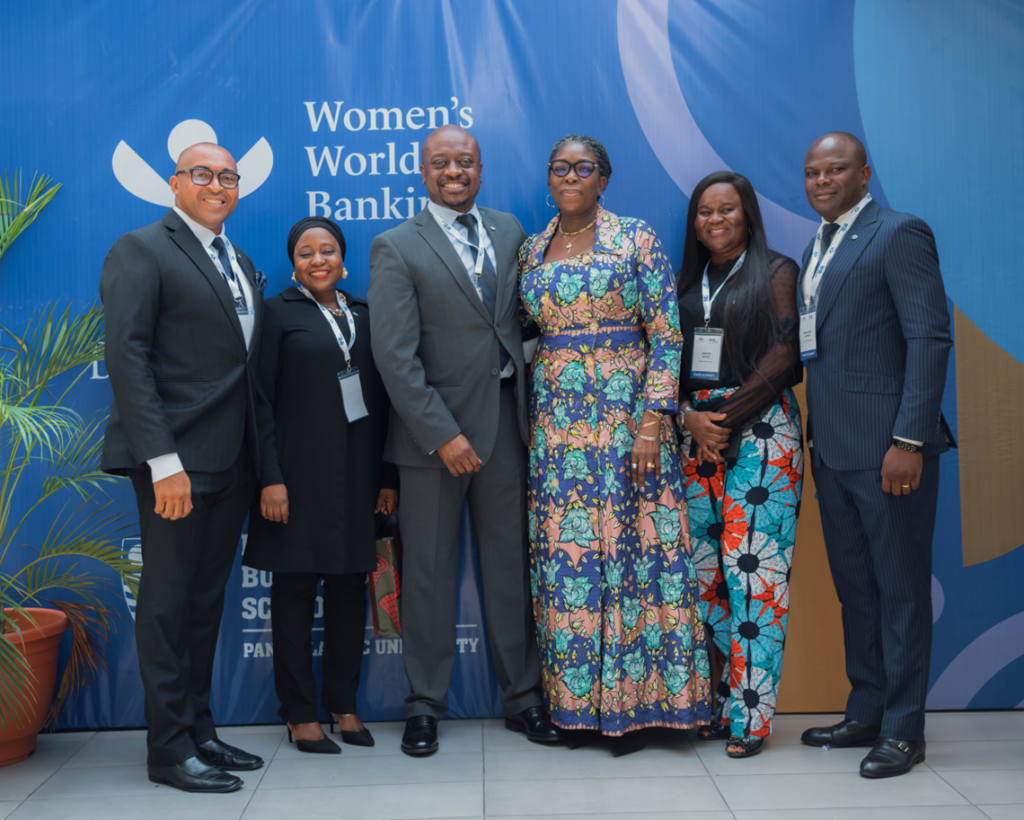 WWB's recent efforts in Africa have been focused on Nigeria, one of the world's most unequal countries in terms of financial access. If current trends continue, it would take 103 years to achieve gender equality in financial services access in Nigeria (Women's World Banking's analysis of World Bank data, 2022). However, our team is disrupting these trends by nurturing relationships, forging impactful partnerships, and crafting women-centered financial solutions. Through 15 partnerships and seven incubated projects, we've solidified our position in the financial industry and become a trusted resource for peer organizations seeking guidance in the region. We've even collaborated with the Central Bank of Nigeria to shape a financial inclusion strategy. Our localized approach is helping reshape the industry, with financial service providers eager to serve the women's market, but unsure how – where WWB steps in.
Nigeria offers a unique opportunity due to its size and growth potential, but our journey doesn't end here. As one saying goes, "Solve for Nigeria and you solve for Africa." We recognize that Africa comprises 54 countries, each with distinct financial systems and regulators. Our goal is to learn from our Nigerian experiences and apply these lessons across Africa. Key areas for collaboration include savings, dormant account activation, and credit. We're also exploring new markets like Kenya, where our work has recently commenced. Our approach involves experimenting with different models tailored to each market's specific needs.
Looking ahead, our mission remains clear: to economically empower women across Africa through financial inclusion, reaching 15 million women by 2027. We believe that partnerships are the linchpin of our success. To go far, we must go together, not only with financial service providers but also regulators, donors, and investors. We are grateful for the support of key stakeholders who share our vision and consider WWB a catalyst for bridging gaps in the financial sector and breaking down the sectoral siloes. Together, we can make a transformative impact and reshape the financial landscape for millions of women in Africa.
Donate Today & Support Our Efforts in Africa
Learn More About our Work in Africa
Read More About our Women-Centered Design Methodology