Summer intern Melisa recently sat down with Ines Marino and talked about her experience as a Fellow for Women's World Banking. Fellows rotate through four departments of the organization over a two year period.  
M: How did you find your way to Women's World Banking?
I: Due to my interest in the microfinance field, I found an opportunity as a part-time consultant for the Network Engagement team. After a couple of months in that position, I learned about the fellowship and applied.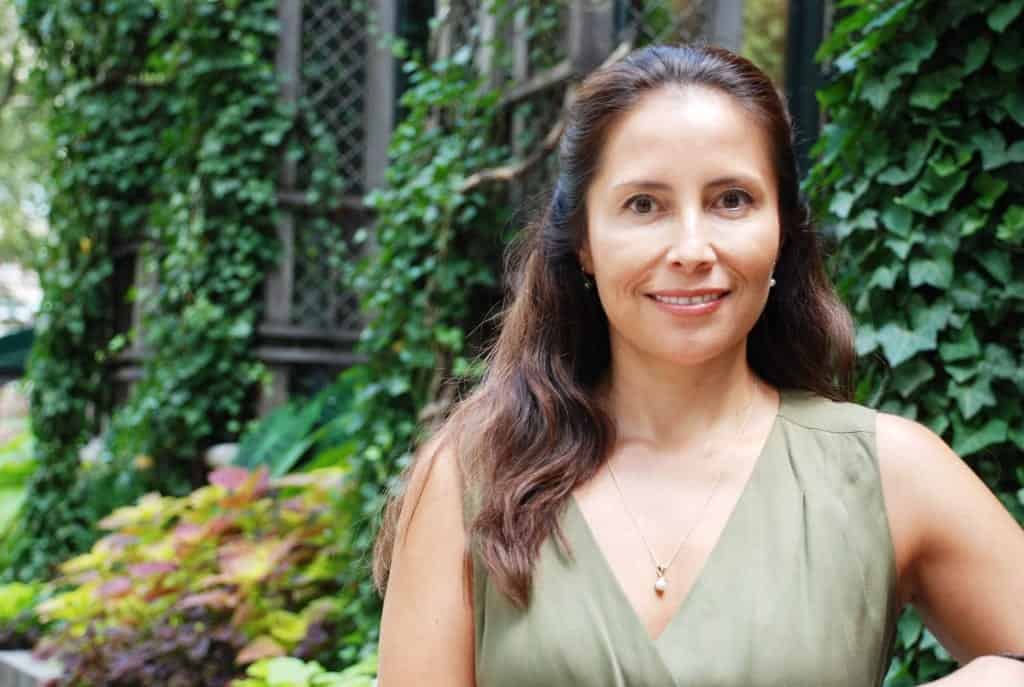 M: What made you applied to the Fellowship program at Women's World Banking?
I: From the description of the program, it was exactly what I was looking for. I have a financial background but I haven't had opportunity to work in microfinance. The possibility of working in this capacity as a Fellow, and being exposed to different areas within the organization through this rotation program was the ideal position to start my career in microfinance.
M: What specific projects did you do with the Network Engagement team as a Fellow?
I: While I was working, first as a Consultant, and later as a fellow, for the Network Engagement team, I helped in the organization of the Capital Markets Conference and the Investor Forum. I also helped with the Portfolio Analytics Toolkit training in Colombia. I also helped maintain the different databases used by Network Engagement.
M: You told me you had the opportunity to travel to Colombia to develop some projects there?
I: One was with the training, and the second one, the most important in terms of the visibility of the project and the impact that it had on the strategy of the organization was the Gender Performance Indicators project. I had the opportunity to travel to Colombia on the second trip (out of three trips) together with Celina Kawas, and we basically presented to Fundación delamujer management team, and got feedback from them on the different aspects of the project. It was a priceless opportunity for me to face the institution for the first time.
M: How about your experience at WWB Asset Management?
I: That was a very interesting rotation, even though I had a financial background, I hadn't had the opportunity to work on the investment side of things before. It was very interesting and I also I learned a lot from CJ Juhasz, who is a great teacher, and a great mentor.
M: On what type of projects did you work?
I: First, we searched for microfinance institutions mainly within our own network, to find a good fit in terms of the mission, client base, and their governance, and once identified, the second step was doing the due diligence, which is the information and data that have to be collected before deciding on an investment. At some point I also had the opportunity do a due diligence trip with CJ, also to Colombia, in order to collect information, meet with other potential investors, so that was also a great experience for me.
M: You told me you went to the IDB Foromic 2012 in Barbados with the organization's CEO, Mary Ellen Iskenderian. How was it?
I: That was just a sheer luck on my side, because they wanted a Spanish speaker to go with Mary Ellen, and even though she is very fluent in Spanish, she needed someone to support her in terms of dealing with third parties, particularly during the interviews and meetings she had scheduled for that trip. I also met representatives of our network members that I hadn't had the opportunity to meet before.
M: What is the most positive characteristic that you have found in the organization so far?
I: First of all, I would say I've never worked in an institution where people are so attuned with its mission. People really breathe Women's World Banking's mission in the way they deal with their daily work. People are extremely friendly, very willing to help you, and listen to what you have to say, something which is also very important to someone new in the industry as I am.
M: How do you feel about economic empowerment of women?
I: I knew before coming here that helping women would somehow be the way forward in terms of helping the impoverished populations in the world. Through my work at Women's World Banking I learned the figures and the hard facts that support this claim, which is in fact, our claim as an institution. And I think it is true 100%, that helping women, empowering them, facilitating their inclusion in the financial world, is all extremely important, not only for women as individuals, but for society as a whole.
M: You are working with the Research Team at this moment and you will be with them for this final year. Do you want to share with us what you are doing with them?
I: I'll be helping with the Proyecto Crecer, developed in Colombia, in partnership with Princeton University, which is a randomized controlled trial to study gender-based violence and its links with women's financial inclusion. I will also be helping with another project to develop individual loan product in Mexico. On the side, I'm developing, together with another fellow, Ramatolie, a project is called the Data Mining project, and is also very exciting. We are trying to find new uses for the data that we collect; trying to standardize the data collection through our partner MIX Market. We hope is going to help institutions and bring a new light into the awesome resources that we have in terms of data.
M: It sounds very interesting and also very useful. Thank you very much for your time, Ines.